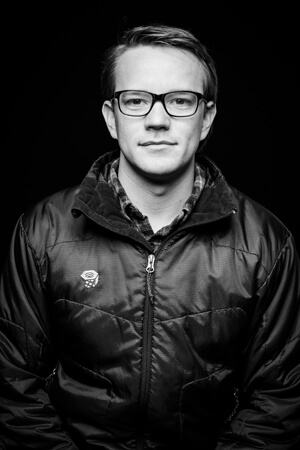 A little bit about me...
My name is Quentin Franke and I do a lot with websites and technology. I started website development when I was 14 out of interest and over the past seven years my hobby has grown into a profession. I have also been freelancing my web services since I was 14. I started helping small businesses with simple website questions (where can I find this program, how can I find out how many visitors my site gets, what would be the best strategy for promotion, etc.). Since then I have helped businesses identify their purpose online, website design, internet marketing, and everything in between. I've worked with local businesses in Florida, Michigan, and Colorado.
Download my portfolio here.
People say video games rot your brain, I'd have to disagree. Computer games (specifically Battlefield 1942) are what started my interest in computers. Beginning with simple upgrades and moving onto full PC builds and then onto websites. I started out on a site called freewebs.com (now webs.com) with simple templates. Over the course of a few months I modified the templates' HTML code to work how I wanted them to, slowly getting more customized with each edit. By the time I entered high school I was building sites from scratch and learning more and more about what I thought was a hobby, but since has grown to be much more than that.

I don't only deal with computers though, I also snowboard, mountain bike, and golf. Living in Steamboat Springs, CO is what started my interest in snowboarding and am still doing it on a slightly smaller mountain here in northern Michigan. Currently I'm working as a web content specialist and developer for Michigan Technological University. Along with my work at Michigan Tech, I am also completing a degree in Management Information Systems. If you want to learn a little bit more about what I do, then check out my portfolio.
About the site: usually I shoot for a more gradiented/web 2.0 design when producing a website, but with my portfolio I went with a different style. A style that I felt was a little bit more representative of what I enjoy, but somewhat fun too. The hard edges edges, angles, and opacity are something I enjoy, so I integrated those features here. I added the animated background for the humor effect, the images come from various places on the net. You can disable the background by clicking the power button at the bottom right of this window. (I do not own most of the images.)
Favorites and more
I'm listening to: Drake - Hold on we're going home
Favorite beer: Nothing beats a cold Banquet
What I'm doing right now: Typing? (I'm sorry, I copied this list)
Favorite cartoon character: Brian - Family Guy
Where do I spend too much time: reddit
Something I recommend everyone checking out: Spotify

-- Check it out if you'd like to learn a bit more about me!

I started in late 2007 on a website focused towards a new game called Battlefield 3. I had been a fan of the earlier games of the series and wanted to create a community focused around the next Battlefield. It quickly became the largest dedicated Battlefield 3 site and today boasts over 20,000 members and a steady flow of traffic via search engines, YouTube and social network channels. I sold the website to Curse, Inc. in mid-2011. Click here to view the website. Now links to a central gaming website - FPSGeneral
Technologies Utilized: HTML, CSS, PHP, MySQL
Milestones: Front page in Google for "Battlefield 3" and "BF3" for 4 years.
It spent 3 years as number one, and held an average rank of #4 throughout the year.
The term "Battlefield 3" placed #5 out of 10 total keywords on the Google Zeitgeist list for 2011.
Many custom mods, the only phpBB2 forum with Facebook integration.
Sold to Curse.com in June 2011.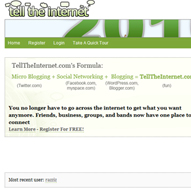 ---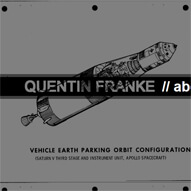 My portfolio site (this site), designed and built by me. Features advanced jQuery elements and a basic/simple design. I'll probably change it in the future, but for now, this is version 1. Launched in January 2013.
Languages: HTML, CSS, jQuery
---
My skillset
Languages/Development
HTML fluent
CSS fluent
PHP - general development to full blown applications
MySQL, very savvy with it
AJAX/jQuery/mootools my two new addictions, have already made many applications with these libraries.
SEO - Working with it for 5+ years, have many first place positions.
HTML5 my most recent learning adventure, building small stuff to learn it.
Familiar Platforms & Software
Photoshop - Right hand tool for any job! (web, print, design, etc.)
Dreamweaver - Handy and powerful software for building websites, applications, and more. phpBB2 & 3 - Have operated multiple sites running either platform, all with custom designs and mods.
WordPress - Custom mods, theme development, and plugins.
Invision Power Board - Administration, theme customization.
phpMyAdmin - Great tool for managing databases.
Percussion CMS - My main focus at Michigan Tech.
SEOmoz - Powerful SEO and stat tracking tool.
SEnuke - A software program...
OsCommerce - Many client sites have used this open-source software.
LAMP - As stated above, I've worked on dedicated, VPS, and shared servers.
General Microsoft Office Suite - Word, Excel, Powerpoint, etc.
Other Skills
Photography, video, social media, general interest in marketing and computers, friendly and outgoing.

-- Check it out if you'd like to learn a bit more about me!